Hatbox Field
4000 Border Ave, Muskogee, OK
Come climb, explore, and honk horns with us while raising money for the Muskogee Public Library Youth Services.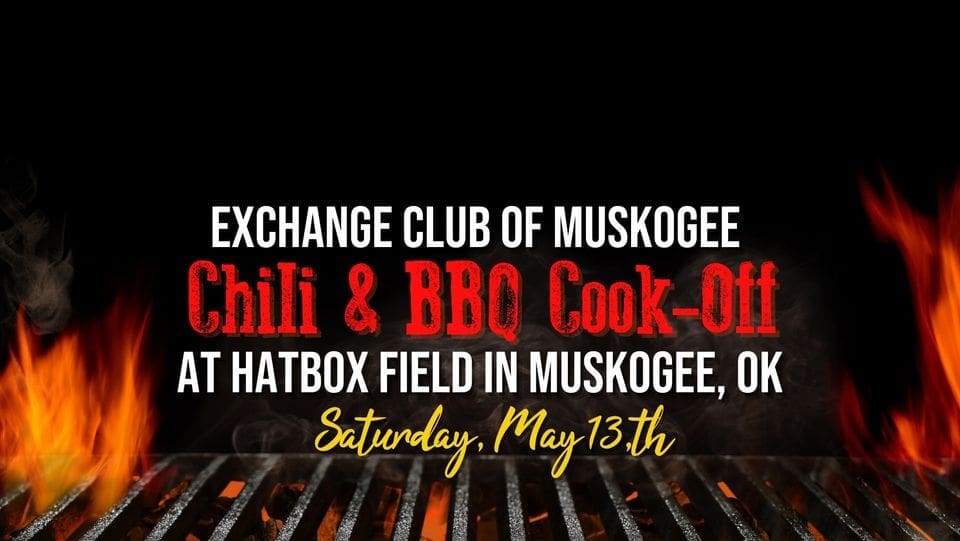 Hatbox Field
4000 Border Ave, Muskogee, OK
The Exchange Club of Muskogee Chili & BBQ Cook-Off is an annual event where the finest cook teams, from around the country, come to put their tastebuds to the test. We encourage everyone to participate in the competition, from first-time cooks to master chefs. We have raised and given away nearly 1.5 million dollars to... Read More
---
Interested in getting your event featured in our calendar?